Hansei University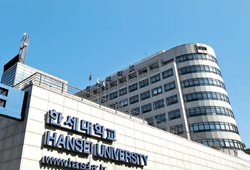 Hansei University was established in 1953 by the Full Gospel Seminary that began its mission of the evangelism of the nation and the world. Based on the philosophy of Hansei University of righteousness, truth, and love, 'Hansei Vision 2020' was established for holistic education in both Christian faith and Christian studies.

The university is operating a specialized education program with the 4-core competencies of global ability, problem solving, communicating, and sharing, to raise up servant-leaders who effect change in communication with the world under the slogan, 'New Dream, New Hansei'.
Bethesda University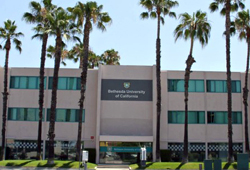 In 1976, Pastor Yonggi Cho founded Bethesda Theological School in Pasadena, California, USA to raise church leaders for world evangelism. After moving to Anaheim in 1995, it was the first U.S. based Korean seminary to be accredited by the Association for Biblical Higher Education (ABHE) and renamed Bethesda University, with the purpose of developing it into a university.

The university focuses on developing and training outstanding individuals in each field, and its syllabus in Bachelor of Theology, Master of Theology, and Ph.D of Pastoral Theology was approved by the U.S Department of Education (USDE), Credited Higher Education Association (CHEA), and the Association for Biblical Higher Education (ABHE); as well as the The Ratification Association of Christian School (TRACS) approval for their theological courses along with courses in Bachelor's and Master's in Music, Preschool Education, Business Administration. It was acknowledged as a prestigious university in America both nominally and virtually.

The school also provides an online degree through programs such as the Bachelor's and Master's degree in Theology as well as Business Administration along with the doctorate degree in Pastoral Theology. There are also certificate courses provided for those who want to become teachers and principals in the field of early childhood education as well as the English as Second Language (ESL) program. Bethesda's athletic department has joined the National Christian College Association of America (NCCAA) and currently has soccer, baseball, basketball, and track teams.

Bethesda University is committed to training and educating valuable servants of God through excellent faculties based on Bible-centered education and practical theology in accordance with Pentecostal theology.