Good People (UN ECOSOC Special Consultative Status International NGO)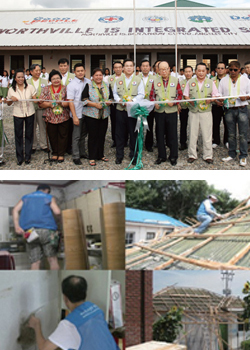 Good People, an International Relief Development NGO, is an organization that was established in 1999 in order to let the world know the reality of global neighbors who are exposed to life-threatening dangers such as poverty, diseases, disasters and social alienation. They also provide them with systematic and professional help that transcends borders, praying that each person's act of sharing will allow their hopes to become a reality. For this reason, Good People actively carries out diverse ministries: development of marginalized areas, eradication of poverty, child protection, education, disease prevention and treatment, emergency relief, and one-to-one sisterhood relationship with children, especially in domestic and overseas areas where minority groups live without the care of civilization or government protection.
Yoido Good People Welfare Center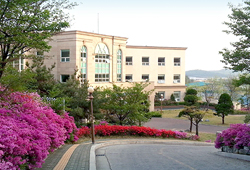 Yoido Good People Welfare Center is a place where geriatric and incurable patients find comfort, hope, and happiness. Through daily worship services, this center provides heartfelt care with the best facilities, helping them to grow in spiritual maturity and providing them with various kinds of services in medicine, nursing, rehabilitation, culture, leisure, emotional condition, and nutrition.