Domestic Mission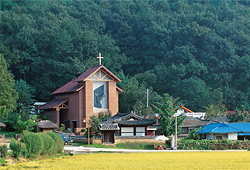 Domestic missionary work has been made a regular part of Yoido Full Gospel Church's ministry with the establishment of Domestic Missions in 1993 according to Pastor Yonggi Cho's vision to be a pioneering church.

Yoido Full Gospel Church began to plant churches in remote areas, and until now over 500 churches have been planted all over Korea and it plans to continue planting churches in the remote areas of the nation.

Yoido Full Gospel Church also operates a church planting school to help pastors successfully plant churches and to provide adequate support for pastors who show potential for church growth.

Every year on "Church Planting Day", church plant pastors are invited to share their vision for ministry and renew their commitment. Moreover, Yoido Full Gospel Church has taken the initiative in evangelizing the Korean nation by planting churches in small and medium-sized cities and by supporting dependent churches of farming and fishing communities interdenominationally.
Overseas Mission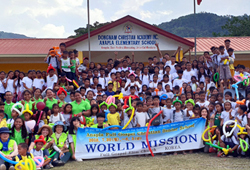 World Mission is a mission fellowship in Yoido Full Gospel Church that equips young people with the Pentecostal power of the Holy Spirit and sends them out for overseas missions. They obey and devote themselves to the Lord's command, which says, "Go into all the world and preach the good news to all creation" (Mark 16:15).

Beginning in July of 1990, with the overseas short term mission trips of 5 teams and 75 members to 3 countries, thousands of church members have been mobilized to go on short term missions throughout the years. The purpose of World Mission is to share the love of the Lord with dependent churches and regional churches and to serve with the heart of Jesus with humility.